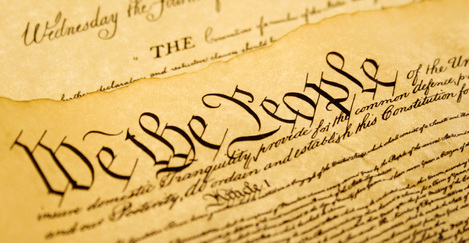 What's So Important About The "Public"?

---
"We the People of the United States, in Order to form a more perfect Union, establish Justice, insure domestic Tranquility, provide for the common defense, promote the general Welfare, and secure the Blessings of Liberty to ourselves and our Posterity, do ordain and establish this Constitution for the United States of America."
The concept and reality of America is founded on a strong public sector. A sense of the common good and public works.
"
From the outset, the American government was primarily seen as an indispensable means of establishing and promoting certain universally recognized public values, such as justice, tranquility, and liberty. And today, as citizens, we need to recognize in government what the founding fathers saw in it: that it is the only institution we can rely on to nourish and protect these kinds of values in our society." So says
Professor Douglas Amy
, Professor of Politics at Mount Holyoke College. [
Read the full essay here
]
You can't untangle the Public from America. The country was founded on the idea of the "general Welfare" and that means ALL of us.

Everything flows from a strong and vital public sector. Our private sector, and therefore, the economy, rests UPON the public sector. Not the other way around. In other words, in order for the private sector to flourish, we need a strong PUBLIC sector.

This campaign is dedicated to that premise. Everything we do will flow from that and return to this principle

Tom Tresser
Public Defender
January 2017
---